FP1 DIGITAL + FACEBOOK PARTNER
FOR NEW STUDY
How Frequently Should Voters See Your Digital Ads?
October 13, 2016
The question is no longer
"does digital move voters?"
but instead, "by how much?"
For our next post, we turn our attention from targeting TV cord-cutters to just that.
To do this, we partnered with Facebook to conduct a weight of message study in a statewide effort over a two-week period this fall.
The study's goal was to determine what frequency (media weight) was most effective at moving voter intent against the ballot initiative we are fighting to stop.
To accomplish this, we created three treatments for our two-week test: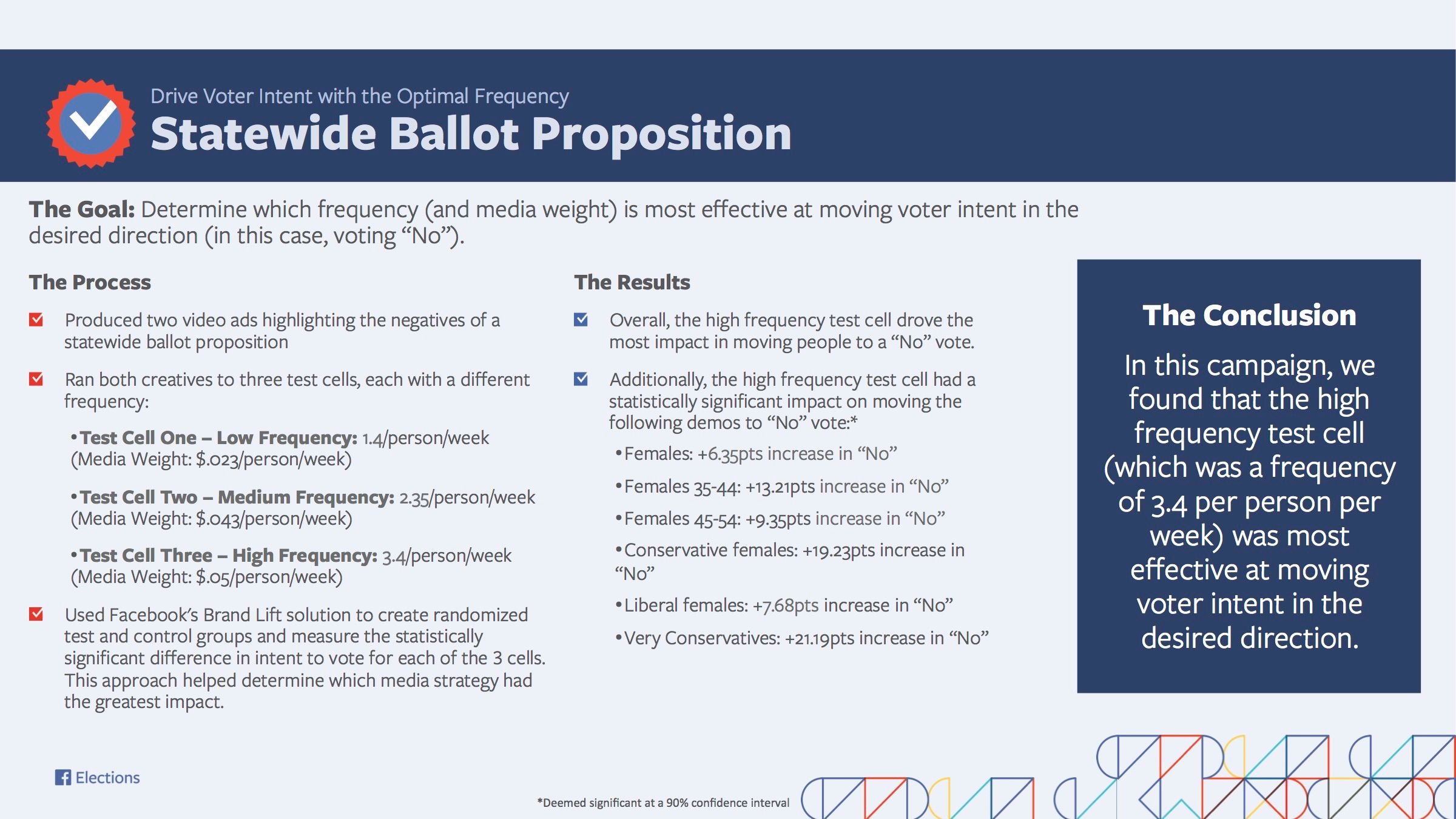 The result: By a statistically significant measure, the high frequency treatment drove the most impact in moving viewers in our favor.
Additionally, the high frequency treatment had a statistically significant impact on the following subgroups versus the control group:
The results detailed above are the first such study released by Facebook and a testing partner publicly in the political space, and we hope they help hone your decision-making in the final 30 days of this cycle.
If you have questions or are interested in implementing similar tactics in your race, please contact Chris Georgia.
---
---